The first automatous car of manufacturer Robert Bosch GmbH
Robert Bosch GmbH, a German conglomerate of smart devices that produces everything from dishwashers to security cameras, had a lot to talk about during its main show at the Consumer Electronics Show 2019. Most of its achievements this year are related to the Internet of things, although note that some of them are associated with artificial intelligence (AI). However, most attention was drawn to only one development – automatous shuttle bus. At the CES electronics show in Las Vegas, Bosch unveiled a new concept shuttle as the "world premiere". According to Marcus Haine, a member of the Bosch board of directors, such vehicles will be able to decorate the urban landscape in many large cities as early as 2020. During its presentation, the company demonstrated not only the technical side of the issue: sensors and other electronic components that Bosch can provide for the production of autonomous vehicles. ON CES, the developer also presented a full range of mobility services, such as car reservations or finding a parking space. According to Hein, this concept justifies their vision of mobility without emissions, accidents and stress. Before it seemed to the world at the exhibition, the shuttle went through a rather lengthy system of checking. In the second half of 2017 between Bosch and the city of San Jose, California signed the agreement on car testing.
By the way, at the presentation, representatives of the organization mentioned that between Bosch, Daimler and the city administration have already concluded an agreement on the optimization of traffic, the purpose of which is to increase the safety of urban traffic, as well as laying the foundation for future autonomous buses.
Development of the first automatous car of the company
It is also worth mentioning that the organization of Robert Bosch GmbH is not going to stop only on the presented model. According to company executives, by 2020, the corporation will allocate about 4 billion euros for the development of the unmanned vehicles industry.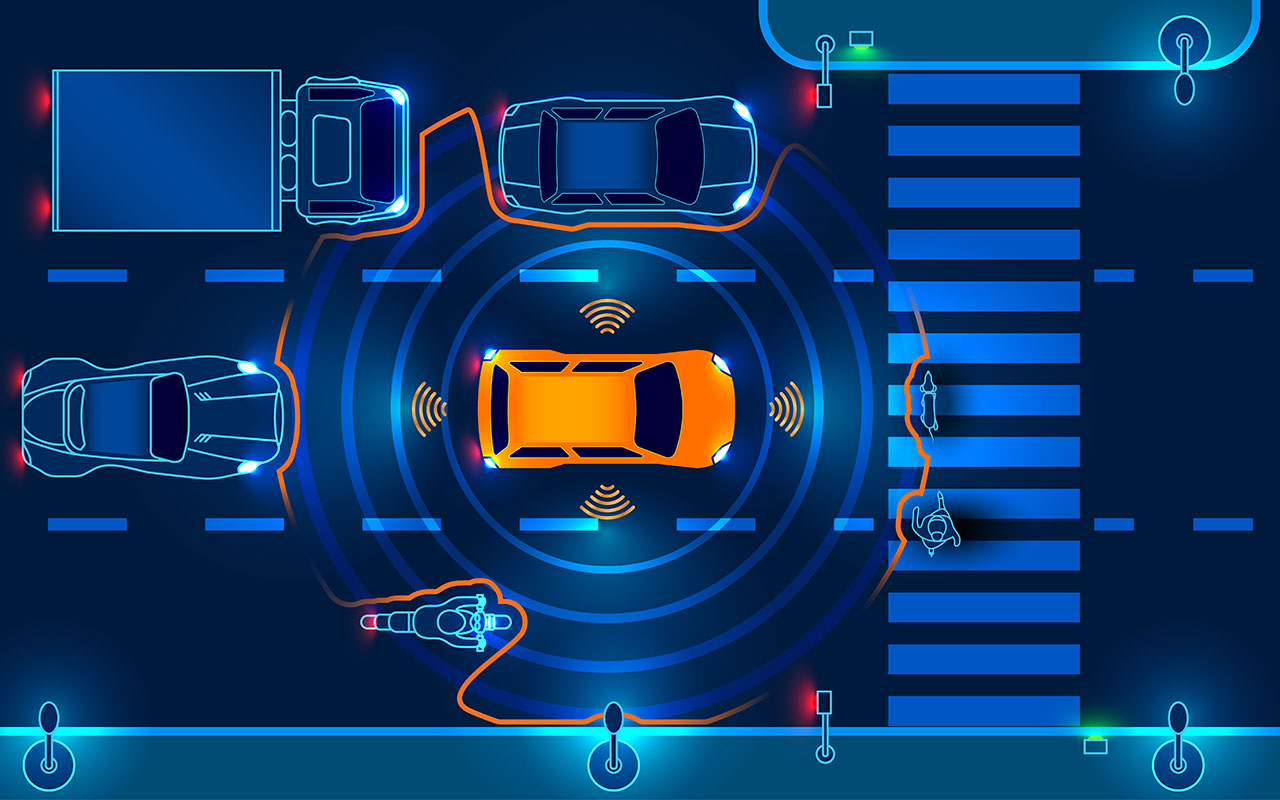 According to their statement, in the next five years they will hire leading UAV software development specialists. By the end of 2024, the company intends to reach 25 thousand employees of the department of developers. In addition, Bosch representatives also mentioned that the corporation is going to attract about 4 thousand artificial intelligence technology specialists.
By the way, at CES, Bosch also stressed the business potential in creating intelligent elements to work in one ecosystem. According to the company's results, Bosch has implemented more than 270 IoT projects in areas such as mobility, smart homes, smart cities and agriculture using its own IoT cloud. It is necessary to mention that all changes in Bosch, one of the world's leading suppliers of automotive components, are taking place against the backdrop of a crisis of the organization with diesel fuel. However, representatives argue that this will in no way prevent further development of the corporation in new business areas.